Cold Sore Patch Manufacturer Utilizing Custom Formulated Hydrocolloid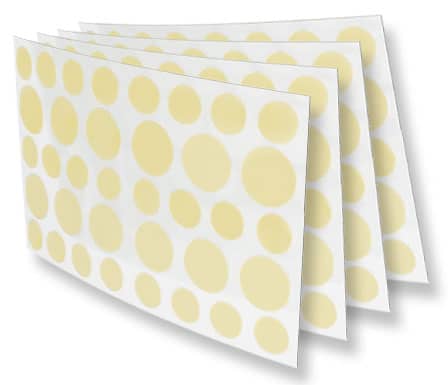 Looking for a hydrocolloid cold sore patches manufacturer? Hi-Tech Products contract manufactures custom hydrocolloid cold sore patches to your specifications. We can provide everything needed to complete your cold sore patches product from concept to packaged product ready for market.
Hi-Tech Product's quality management systems are ISO 13485:2016 and ISO 9001:2015 certified. Our GMP facilities are FDA registered.
Cold Sore Patch Manufacturer Capabilities
Custom hydrocolloid adhesive with active ingredients formulated to your specifications
Cleanroom die-cutting and converting
Custom printing and packaging for your product
Now you can chose a cold sore patch manufacturer that can supply custom formulated hydrocolloid.
Hydrocolloid is a medical grade adhesive used in chronic wound care for over 40 years. Amparo hydrocolloid can provide multiple wound-healing benefits across all stages of a cold sore outbreak.
Cold sore hydrocolloid patches can provide an efficacious and safe alternative to topical antivirals in treating cold sores as a wound while affording additional immediate benefits of wound protection, discretion and relief of social embarrassment.
Custom Hydrocolloid Adhesive Formulated with Active Ingredients

Cold Sore Patch Manufacturer with Cleanroom Die-Cutting Capabilities

Custom Packaging Your Finished Cold Sore Patches Ready for Market

Precision Die Cutting by Hi-Tech Products Since 1979
Hi-Tech Product's experienced Engineering staff will help you select the optimum manufacturing process to meet your die cutting and converting projects unique requirements. Over 200 highly skilled employees perform every type of converting process on any flexible substrate.
Our Factories in the US and Mexico provide American engineered quality at competitive offshore pricing. Hi-Tech Products is FDA registered, ISO 13485:2016, and ISO 9001:2015 certified. See more about our certifications.